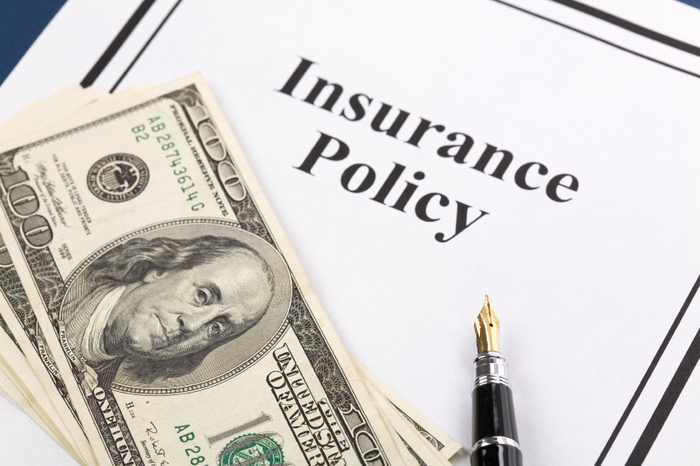 Tour operators are faced with varying amounts of risk on a daily basis. While each tour company is different, most are highly susceptible to unforeseen events, unfortunate injuries and unexpected delays. When so much of a business is centered around a particular site or activity, the entire excursion can be thrown off by something as simple as a bout of rain or a late cancellation. Fortunately, risk can be mitigated with various types of tour operator insurance. Not every company will need each type of insurance available, but it's wise to be aware of all common types in order to identify the coverage your particular tour company needs. The following are some of the most common types of insurance for tour operators.
General Public Liability Insurance
General Public Liability Insurance is considered mandatory for tour operators. In fact, many trade associations ban membership, if this type of insurance is not held by a company. For tour operators, general public liability insurance protects the company against damage to third-party property and bodily injury. This includes damage or injury sustained by a client or the general public due to the supplier. GPL Insurance further covers legal costs that arise from defending your company against any of these third-party claims. When applicable, this type of insurance then covers the third party's damages, injuries or settlements.
General Public Liability Insurance is — by far — one of the most important insurance types for tour operators to hold. Travel agents oftentimes won't even refer business to your company, if this coverage is lacking or not adequate.
Errors and Omissions Insurance / Professional Indemnity Insurance
Errors and Omissions Insurance, which is also referred to as Professional Indemnity Insurance, protects the insured tour operator from claims that may result due to mistakes or failure to meet the demands of a signed contract. Running tours is a demanding business, and operators deal with a multitude of guests each day. Omitting a reservation or creating a scheduling conflict is inevitable. However, these internal mistakes can severely damage a company's reputation and cut into work time. E&O Insurance helps mitigate these financial pitfalls due to errors and omissions. It also covers any settlement costs that may arise.
Again, Professional Indemnity Insurance is often needed to meet the requirements of many professional organizations and associations. This tour operator insurance cost is more than worth it to protect your business from seemingly trivial human errors.
Cyber Liability Insurance
If you book or sell tours on a personal website or other online avenue, Cyber Liability Insurance is probably a wise investment. As more and more business is conducted on the Internet, clients' personal information or payment methods become increasingly susceptible to hacking or accidental disclosure. In the event of a data breach or other cyber threat, this type of insurance will help manage and mitigate the costs associated with it. Just as technology continues to advance, so does the complexity of possible online risks. It's impossible to always stay ahead of these risks, but it is always possible to prepare for the worst-case scenario.
Commercial Property and Business Interruption Insurance
If your tour company operates out of an office, Commercial Property Insurance is a necessity to protect that rented or owned office space from specific damages. This type of tour operator insurance covers the company's physical property and the assets inside from losses and damages due to theft, vandalism, fire, weather, etc. This coverage helps manage the costs associated with replacing, rebuilding or repairing the affected building, equipment or other assets.
Similarly, if your office space needs to close down for any period of time, some revenue will likely be lost. Business Interruption Insurance covers any lost revenue, fixed building expenses and the costs of operating out of a temporary location due to physical property damage from an insurable event. Business Interruption Insurance is usually an add-on to Commercial Property Insurance.
Kidnap and Ransom Insurance
Kidnap and Ransom Insurance protects individuals working for your tour company from kidnappings and extortion. In some parts of the world, these unfortunate events are becoming increasingly more common, but Kidnap and Ransom Insurance is available to reimburse losses incurred by the insured party when these events do occur. While K&R Insurance policies do not pay the actual ransom, they do reimburse the ransom paid. They also cover expenses from accidental death, legal liability, medical care, losses due to the unsuccessful transit and transfer of ransom money and the disruption of business operations.
Commercial Crime Insurance
If your company employs outside individuals, you might want to look into Commercial Crime Insurance policies. While every small-business owner wants to fully trust their workers and hiring capabilities, some employees are capable of fooling even the most fool-proof business owners. Commercial Crime Insurance covers financial losses due to an employee's theft or other misdeeds. These policies often cover employee dishonesty, damage to property by an employee, forgery, fraud and other monetary crimes. Unfortunately, it's usually better to be safe than sorry.
Tour operator insurance is a valuable and needed resource for tour operations of all sizes. When something goes unexpectedly sideways, these policies legally and financially protect tour companies. From bodily injury to a data breach, these are some of the most important insurance policies for tour operators to consider.